Orange and cream have never looked so good
Summertime is synonymous with refreshing sweet treats. One special flavor that comes to mind is orange creamsicle. The iconic combination is a nostalgic treat for family gatherings, after sport games or a day at the beach.
Unfortunately, many orange creamsicle products often contain undesired ingredients like high fructose corn syrup, dairy, artificial colors and more. Imagine having a way to enjoy this novelty flavor without the worry? We're happy to share this dream is a reality… in the form of a vegan orange creamsicle semifreddo!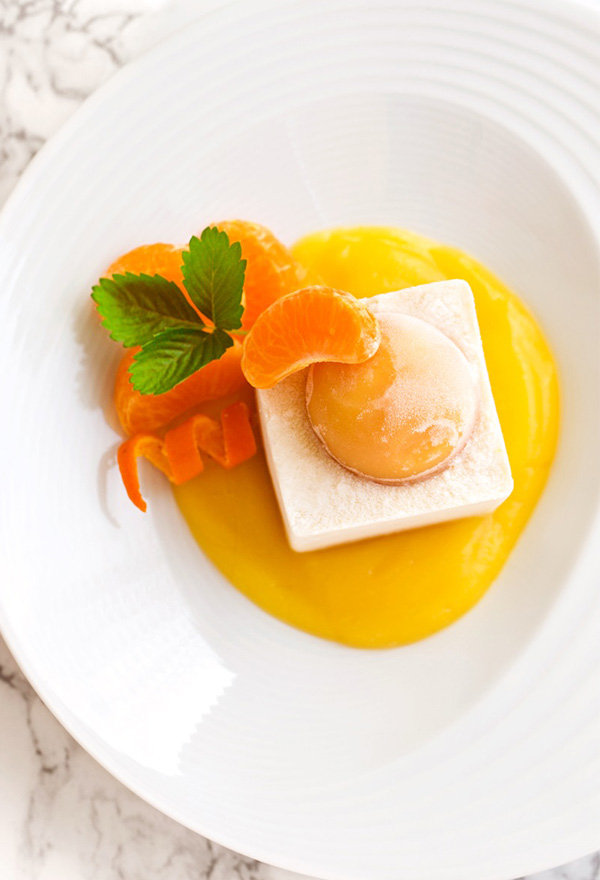 We're all ears (and mouths!) for this creative combo. The dairy-free dessert experts from GoDairyFree made this vegan orange creamsicle dream a reality!
The Orange Creamsicle Vegan Semifreddo Recipe made with perfectlyfree® orange crème non-dairy frozen treats is such a craveable twist on a classic Italian dessert. Replacing eggs and rich dairy with whipped coconut mousse and coconut cream gives so many the chance to enjoy!
This vegan orange creamsicle treat is easy to adjust to dietary needs
"By ingredients, this recipe is dairy-free / non-dairy, egg-free, gluten-free, optionally nut-free, peanut-free, soy-free, vegan, and vegetarian," says GoDairyFree. It is simple to alter the vegan orange creamsicle semifreddo recipe to be big 8 allergy-friendly. Simply substitute the cashews with young Thai coconut meat, or another can of coconut milk.
Our Orange Crème non-dairy frozen treats really shine in this fun dessert, "they have a rich coconut crème center wrapped in a vibrant orange sorbet to double down on the creamsicle experience," says GoDairyFree. We love how much these bite-sized plant-based ice cream treats enhance both the flavor and visual appeal of the vegan orange creamsicle dessert. Look how perfect they fit on top!
Click here for the recipe ingredients & instructions.

Tags: Ambassador, Dessert, Gluten Free, Non-Dairy, Recipe, Vegan
Posted in Recipe