Inclusive Mother's Day Tips & Tricks for Family Celebrations
Mother's Day is a great time to get together with family, friends and loves ones to celebrate the joys of motherhood.  Mother's Day brunch is a popular way to spend time together, and it's important to make it enjoyable for everyone involved. Whether you or your loved ones have food allergies, food sensitives, celiac disease or other dietary needs, here are some ideas about how to make an inclusive Mother's Day possible!
Consider non-food related activities
Pick something that is not food related and enjoy the afternoon together!
An afternoon at a museum
Seeing a performance
Going for a fun run through the park
Volunteer for your favorite charity, community garden or senior center
Hosting an inclusive Mother's Day brunch
Be realistic: Be honest with yourself about what you can do in your kitchen and then then be honest with your guests about what you can do.
If you're going to cook, use these tips from FARE: "When cooking allergen-free meals, use utensils and pans that have been thoroughly washed with soap and water. If you're cooking several foods at the same time, cook the allergen-free meal first. Keep it covered and away from any splatter that may be caused by other foods that are cooking. If you have handled an allergenic food, wash your hands with soap and warm water before serving the allergen-free meal."
Communicate your menu to your guests: When you send out your invite, add your proposed menu with any major allergens e.g. spinach and pear salad with walnuts (tree nuts and vegan); baked glazed salmon with yogurt dill sauce (seafood and dairy); red velvet cake with cream cheese frosting (wheat, eggs and dairy).
Problem solve: If your guests have needs that you cannot or do not wish to handle, offer that they can bring a dish that works for them or even their own lunch
For dessert, serve some big 8 allergy-friendly and gluten-free frozen bites and pints, or even create your own recipe to share!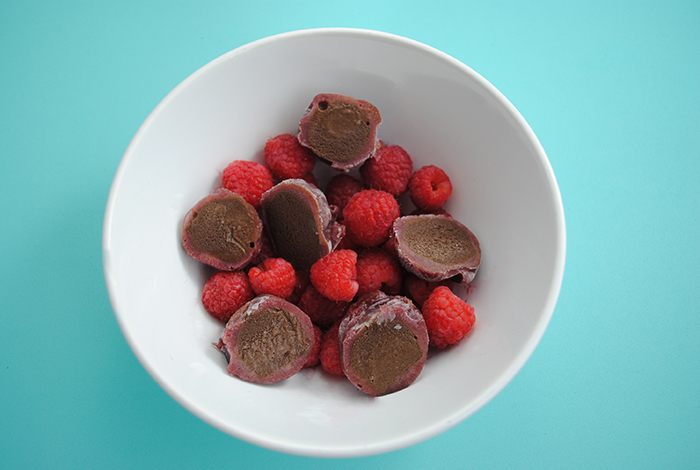 Remember: the point of a celebration is to be together and enjoy each other's company; food is not the focus, quality time and togetherness are.
Check Reliable Patient Perspective Resources
Tags: Allergy-Friendly, Contributor, Food Allergy Resources, Holiday, Sloane Miller
Posted in Food Allergy