When it comes to dessert, who can resist caramel with a hint of salt? How about chewy, soft salted caramel with a rich coffee taste? Now imagine this delicious combination of flavors in the form of vegan blondies.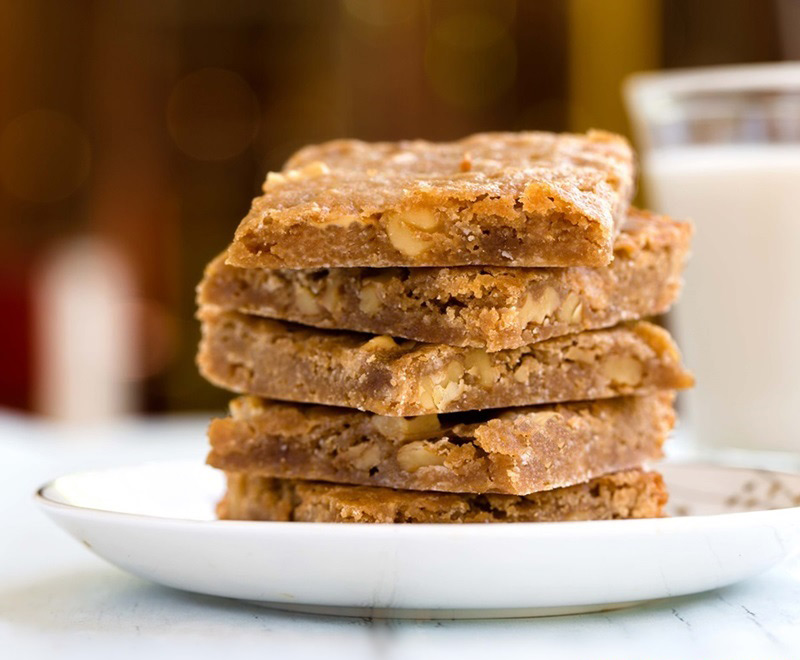 Luckily, you don't have to simply imagine. The dairy-free dessert experts from GoDairyFree made it a reality! The Salted Caramel Cafe Vegan Blondies Recipe Served à la Mode with perfectlyfree® Caramel Cafe non-dairy ice cream is one you'll certainly want to try.
This vegan blondies recipe is easy to adjust to dietary needs
"By ingredients, this recipe is dairy-free / non-dairy, egg-free, optionally nut-free, peanut-free, soy-free, vegan, and vegetarian," says GoDairyFree. It is simple to alter the vegan blondies recipe to be big 8 allergy-friendly and gluten-free. Skipping the walnuts and swapping the flour is all you need!
Our Caramel Cafe non-dairy ice cream really shines here. It's made extra creamy with coconut cream, and offers the perfect plant-based ice cream option to enhance the richness, moisture, and flavor of the vegan blondies. We love the idea of topping off these delicious blondies with a hearty scoop!
Click here for the recipe ingredients & instructions.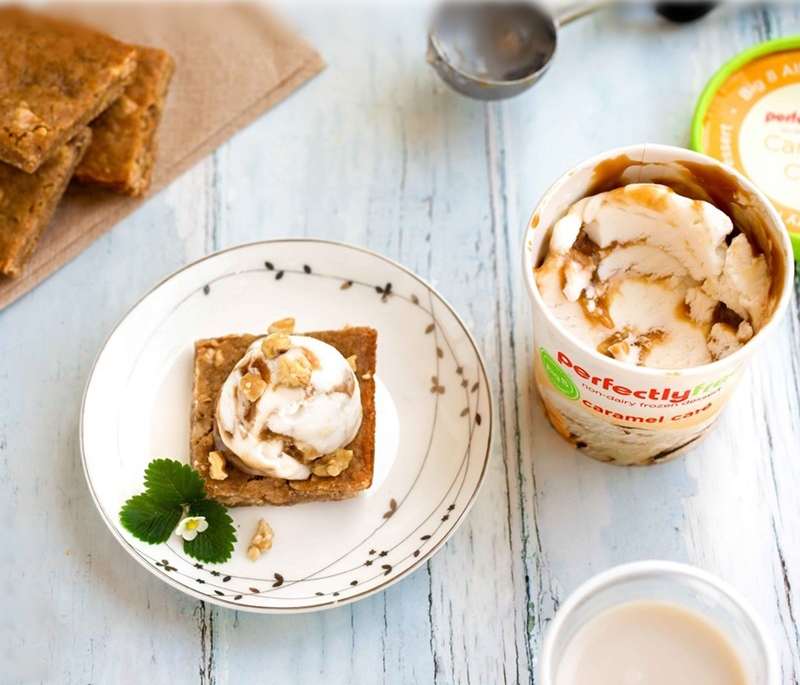 Tags: Ambassador, Dessert, Gluten Free, Non-Dairy, Recipe
Posted in Recipe