"Thanksgiving can be stressful for those who are gluten free, but it doesn't have to be! You can have a successful gluten free Thanksgiving!"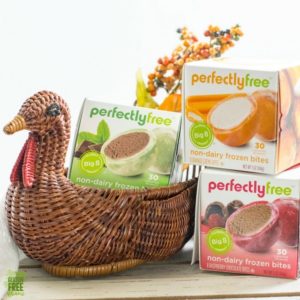 We partnered with My Gluten-Free Miami to share some helpful tips on enjoying a safe & happy gluten-free Thanksgiving!
There are so many great tips such as mixing up traditional items, incorporating your own dishes into the Thanksgiving day spread, and even entertaining the thought of bringing your loved ones into your home for a tasty gluten-free spread for all.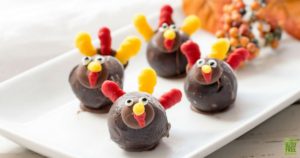 Bonus: the cutest mini turkey frozen dessert idea using perfectlyfree® bites! Perfect to share with others that have dietary restrictions, or to just gobble up yourself. Bring these creative creatures to your holiday party for all to enjoy.
Tags: Allergy-Friendly, Gluten Free, Holiday, Recipe
Posted in Ambassador, Recipe