Our CEO, Kevin Murphy, is fond of saying, "Our main contribution to the growing food allergy problem is to develop allergy-friendly food products that are delicious, fun to eat, healthier than many traditional treats and safe for the entire family." But at the same time, he says, "We're driven to contribute more to the food allergy community beyond our products."
Our support of groups like the Asthma & Allergy Foundation of America/New England Chapter, Food Allergy Research and Education and sponsorship of the Braga family's food allergy awareness efforts provides everyone here at perfectlyfree® headquarters a deeper, more meaningful connection to our customers. Today, we're taking things one step further by introducing a blog focused on (but not limited to) advocacy, education and reliable information about food allergies, managing food allergy risk and the food allergy lifestyle. And, of course, posts from the marvelous and creative Ambassadors we work with, who are constantly dreaming up new ways of incorporating our products into a healthier diet.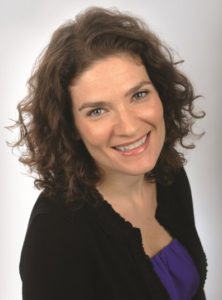 To this end, we're excited to introduce Sloane Miller, a national expert on food allergy management, as a regular contributor to our blog. Many of you are likely already familiar with Sloane, who has had food allergies her entire life, as author of "Allergic Girl: Adventures in Living Well with Food Allergies" (Wiley 2011). As founder and president of Allergic Girl Resources, Inc., she consults with private clients, the healthcare, food and hospitality industries, government and not-for-profit advocacy organizations on food allergy awareness.
Among so many other things, what attracted us to Sloane is her philosophy, which we think is very much aligned with our #liveperfectlyfree mantra. Sloane says, "Just because you have a restricted diet, doesn't mean you have a restricted life." We couldn't agree more, Sloane! Sloane combines a lifetime of personal experience and passion with professional expertise to connect with people about ways to live safely, effectively, and joyous with food allergies. For more information about Sloane, please visit www.allergicgirl.com.
Stay tuned for our first post! We'll alert you via social media as soon as it's published. And we look forward to your comments.
Tags: Contributor, Food Allergy, Sloane Miller
Posted in Company News, Contributor, Food Allergy